In Uganda, as in most other developing countries, chronically ill elderly people are a forgotten group. While in our western world needy elderly people can fall back on state facilities, elderly and ill people in Uganda depend on others.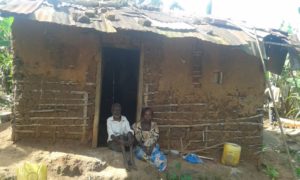 Many elderly people in Ndegeya are lonely, often neglected and have physical complaints.They live in terrible conditions because they have hardly any food, clean water and health care.
The Joanne foundation has asked nurse Kakande to offer 75 of the most vulnerable elderly people free health care. Kakande visits them at their homes if they are too weak to come to his clinic. The Foundation finances the health care for these 75 people.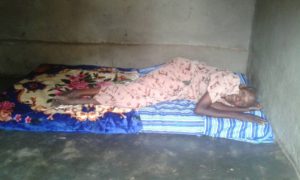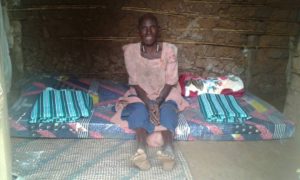 Apollo is also involved with this group of vulnerable elderly people. Because of their illness they are not able to provide for their daily food and other basic necessities of life. The Joanne Foundation helps Apollo financially to support this group of elderly people. Thus the foundation takes care of food, clothing or daily necessities concerning hygiene. By buying plastic sheets, mattrasses and blankets the Foundation makes sure that they don not have to sleep on the sandy floors of their huts where they are bitten by sandflees. The Joanne Foundation makes every effort to make their lives more bearable.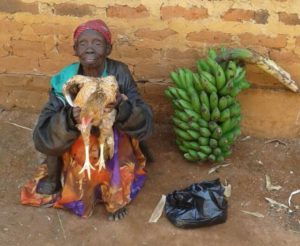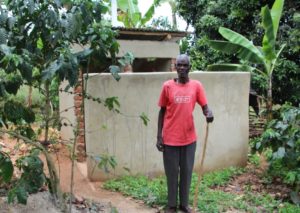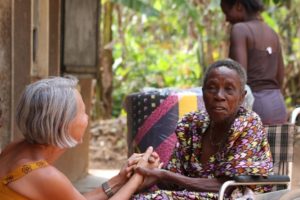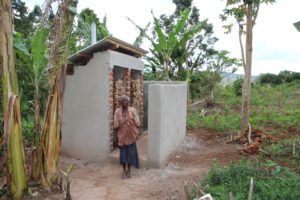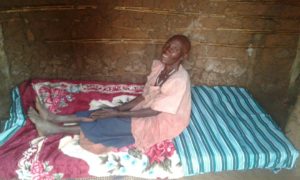 Related projects and newsflashes
Nalongo is a widow living in a small house together with her two handicapped sons. She is bothered by very painful inflammations in her legs and feet caused by jiggers. Jiggers are sandflees that crawl into the skin and [...]
Related projects and newsflashes
Nalongo is a widow living in a small house together with her two handicapped sons. She is bothered by very painful inflammations in her legs and feet caused by jiggers. Jiggers are sandflees that crawl into the skin and [...]
Apollo always wants to take us on a tour through his village, Ndegeya. This is the place where most of the activities of the Joanne Foundation take place. It is quite a vast area and the small cottages are sometimes [...]
In Ndegeya, the community where the Joanne Foundation operates, are many poor people. But there are a number of families who are poorer than poor and finding food is a daily struggle for them. Together with Apollo and Jane, Anja [...]
We already told you about the elderly Cecilia and the bad conditions inwhich she has to live. Her health is deteriorating rapidly and thanks to Apollo we have found a woman, mrs. Namulindwa, who is willing to take care of [...]