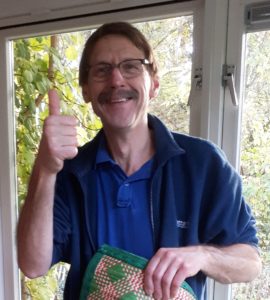 Already in September we are sometimes asked if we are planning on selling cinnamon biscuits in November again.
We are very happy that baker Kuipers, his wife and two Schaersvoorde students have, for the eleventh time(!) baked cinnamon biscuits during the autumn holidays. Together with Anouk Schilderink and Romy Gierkink from Schaersvoorde, baker Kuipers baked 650 packs of cinnamon biscuits.
For five weeks, these and other students sold the cinnamon biscuits at the market place in Aalten. Some customers even bought ten packs at a time! Not surprising because these biscuits are very, very nice. Baker Kuipers, Romy and Anouk: thank you very much!